Salt Lake City, Utah – Moises, the startup behind the chart-topping music app that provides an AI-powered platform for separating parts of a song, is announcing the close of an $8.65 million round on August 10th. The round was co-led by Kickstart Fund, Utah's most active seed fund, and Monashees, a leading Brazilian investor, with participation from Norwest, Toba Capital, Alumni Ventures, Goodwater, and Valutia.

Moises is a music-tech company focused on researching, developing, and distributing AI technologies to the music and creative space. Moises' suite of technologies powers its

that allows musicians to isolate or remove parts of a song, such as vocals and guitars, recognize chords, transcribe lyrics, and detect beats. This provides a solution to a problem Geraldo Ramos, Moises co-founder and CEO, faced as an amateur drummer looking for better ways to practice.

"Moises makes music magic happen," said Grammy-award winner and world-class musician Jordan Rudess, who recently became Moises's first brand ambassador.

Moises is headquartered in Salt Lake City, Utah, and embraces the concept of hybrid work. The company currently has over 50 employees, mainly distributed between Salt Lake City and João Pessoa, Brazil, where the company established a hub earlier in 2021.

The company's musician-focused app currently has over 20 million registered users and is localized into 33 languages. Over the years, the app has ranked #1 in the US App store and other major countries.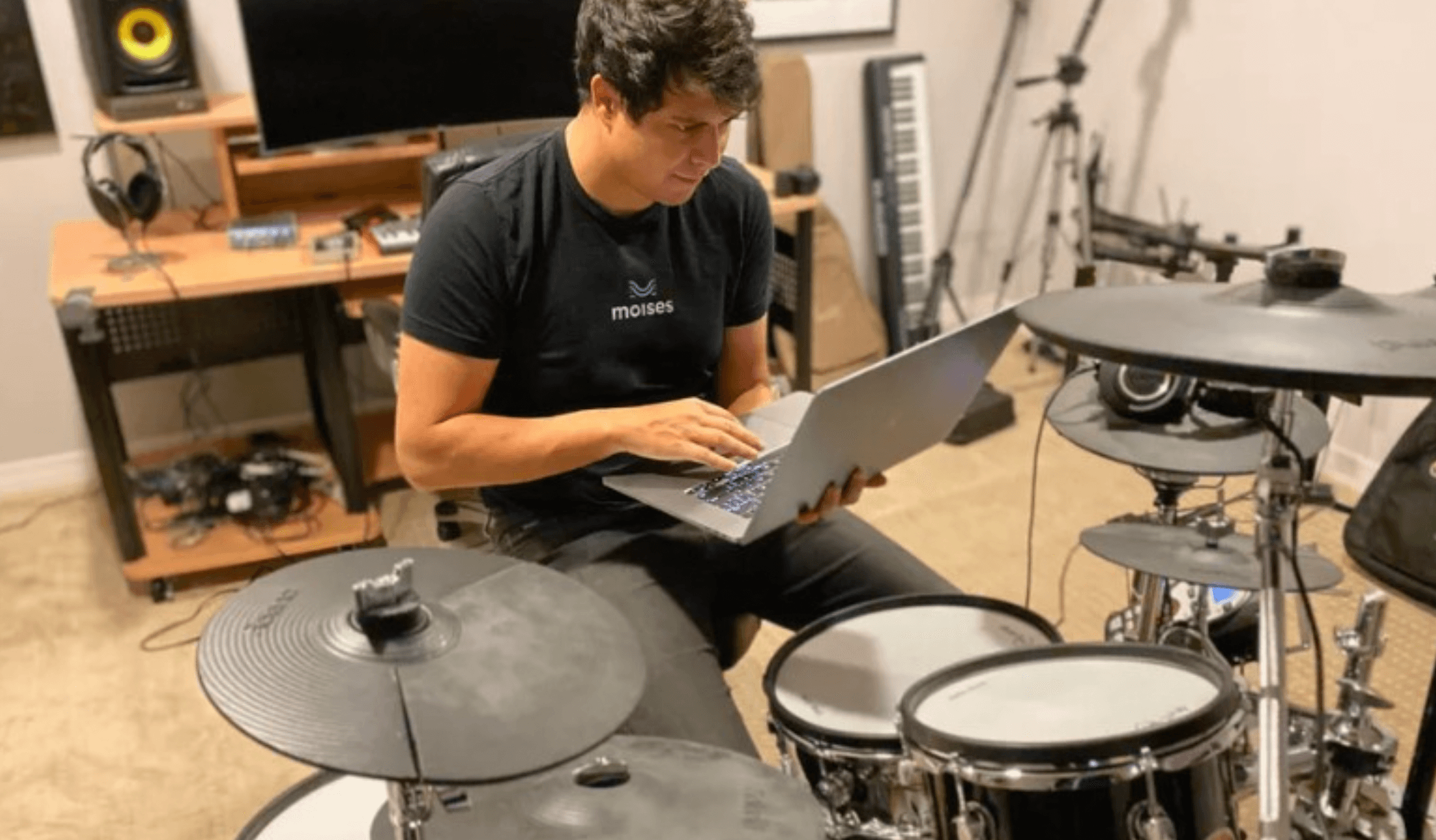 "Our mission is to leverage technology to empower people to reach their full creative potential," said Ramos. The company recently rolled out a new songwriting assistant tool to help musicians create music with the help of AI. "It's like Grammarly for musicians," Ramos added. The funds will expand the startup's operations and invest in new products. "Even though Moises is mostly known for its suite of tools for musicians, the company's scope is much larger, as we aim to lead a new generation of AI technologies and become a service provider for the industry," explains Ramos.
The money from the round will also help Moises research new algorithms and expand B2B partnerships, as big players are already testing the Moises API in the industry. "We intend to help advance the music industry by adding new value for the entire ecosystem, including music labels, publishers, distributors, and most importantly, musicians," said Ramos.
About Moises' Founders
Geraldo Ramos is originally from the Northeast region of Brazil and started his first tech company there when he was 16, which he later sold when he was 26. He then started a web and mobile dev shop, and in 2012 that company took him to NY to focus on business development, ultimately his foray into the US. The dev shop produced a spin-off company called HackHands, an online technology mentoring platform for computer programmers and coders. He then sold the company in 2015 to Pluralsight. Ramos moved to Utah to continue with Pluralsight but left to launch Moises in late 2019 with his co-founders Eddie Hsu, COO, and Jardson Almeida, CDO. Ramos met Hsu in Brazil, while he met Almeida in San Francisco. All three founders are originally from the northeast region of Brazil.