As a major player in delivering high-quality audio stem separation, Moises is consciously spearheading music tech innovation by directly investing in future-forward research. In early December 2022, this mission brought us to Bengaluru, India, where the 23rd edition of the International Society for Music Information Retrieval Conference (ISMIR) took place. Moises participated as a platinum sponsor, alongside Spotify.
ISMIR represents the biggest group of scholars, researchers, and practitioners in the niche and fascinating field of music information retrieval (MIR), a discipline that deals with processing, analyzing, organizing, and accessing music information. This type of interdisciplinary research is hugely valuable to us for building the best app experiences, delivering the highest quality audio stem separation around, and finding new ways of creating music tools that benefit musicians in innovative and intuitive ways.
Our team was represented by Igor Gadelha, our Head of Machine Learning; Felipe Honorato and Felipe Alves, our Machine Learning Engineers; Filip Korzeniowski, our Lead Data Scientist; Emir Demirel and Richard Vogl, our researchers; and Arlindo Galvão, a university professor and a partner of Moises.
Gadelha shares how valuable the event was in terms of connecting the ambitions for future tech with the people who will make those ambitions a reality:
"The ISMIR community is truly great and does a fantastic job at highlighting the need for more diversity of people, both in the tech industry and music tech academia."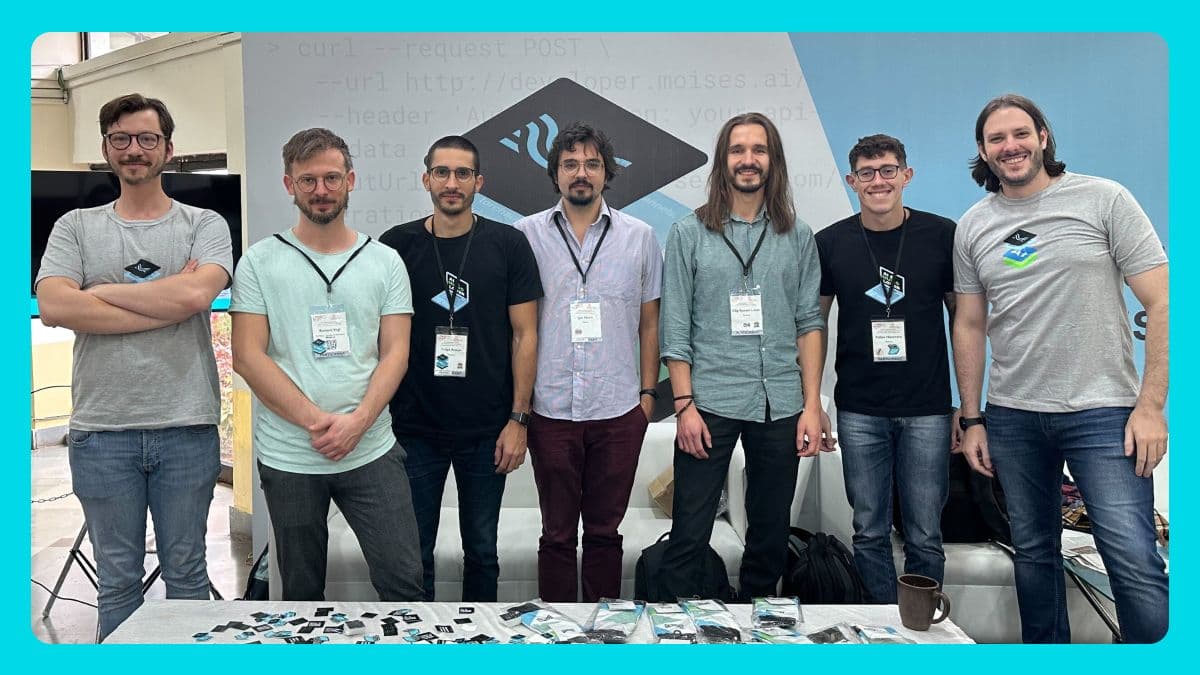 The conference was also a chance for our team to share two job openings we currently offer with world-class researchers, improving our chances to get the best global talent to spearhead our mission of enhancing human-focused technology.
We were also deeply honored to act as a platinum sponsor of this conference, solidifying our place as music AI innovators. The event this year brought some incredible research forward, with the Best Paper Award given to the "Performance MIDI-to-score conversion by neural beat tracking" paper.
Honorato, our Machine Learning engineer, summarized what the experience was like for him:
"The ISMIR community welcomed us in a way that we couldn't expect. We were able to interact with many kind and brilliant people, who got us thinking more deeply about the future of the MIR field and new ways we can empower people's potential with AI. On top of all this inspiration, we got to know the Indian culture better, which is rich in ethical values and belief systems. All in all, it was a fantastic experience."
If you're curious to know more about the latest groundwork across computer science, electrical engineering, neuroscience, cognition, and humanities, check out the official ISMIR 2022 website, where you can find more information on the keynote speakers and the award-winning papers of the 2022 conference.