The audio formats are directly related to the track's quality and objectives, that is, in which locations and devices they will be played, and what their purpose is.
But, before discovering the difference between them and choosing the best audio format for your music, you need to know the categories in which they find themselves. Let's go!
Uncompressed audio
Like images, uncompressed audios have better quality, are heavier files, and the reproduction is as reliable as possible, with details that are almost the same as the original sound.
WAV is one of the most widely used audio formats in this category, playing music with similar precision to the recording.
Compressed audio
When the music goes through the compression effect, the file gets smaller, and it can be easily stored on the devices. Because of this advantage, compressed audio is chosen by users more often.
However, it is essential to remember that some audio formats within this category may suffer a loss of quality depending on the selected option, like MP3 and AAC.
Which is the best audio format?
As we said before, the first step in deciding between audio formats is to know the track's final goal. Whether for music lessons, presentations, karaoke, auditions, or to record a cover, you need to be aware of each option's advantages and disadvantages.
WAV
WAV (Waveform Audio File Format) is an uncompressed format, therefore, with the need for ample storage space. The option is suitable for those who already work with music, as professionals in the sector, or for users who wish to edit audio.
With a high fidelity rate, WAV can faithfully reproduce the original track's elements and characteristics. It also allows the selection of different sample rates and bits and can be used on multiple platforms.
FLAC
FLAC (Free Lossless Audio Codec) is currently one of the compression formats most used by music enthusiasts.
The digital encoding of audio allows its quality to be preserved, even when generating files with reduced sizes. The format has been opening space over the years, being compatible with different devices and platforms.
Free and with open code, FLAC is accessible, and it can be easily reproduced on smartphones and other devices.
MP3
Before deciding on the best audio format, it is necessary to know a little more about the most famous format in the world of music: the MP3.
One of the main audio formats with compression, MP3 has become a synonym of practicality and efficiency for generating files quickly, with reduced sizes and a certain quality level.
Most devices and gadgets can reproduce the format. However, MP3 can hardly be used in professional processes or advanced audio editing.
Because it is widely known, the model is present on practically all platforms, being the ideal option for sharing audio.
Another appealing factor is its bit rate, which can vary according to the user's aim, and it is associated with a gain in quality, even in formats with compression.
AAC
Similar to the MP3, Advanced Audio Coding is an audio format that is more efficient than its predecessor.
Due to creating smaller files, requiring little storage space, AAC is an excellent option for those who want to use quality tracks with reduced sizes.
Besides, it is compatible with different platforms and devices, facilitating its application in different situations.By analyzing the audio formats above, it is seen that there is no better model but the ideal one for each objective. Therefore, before downloading or uploading the file, check which platforms the music will be played on and its purpose.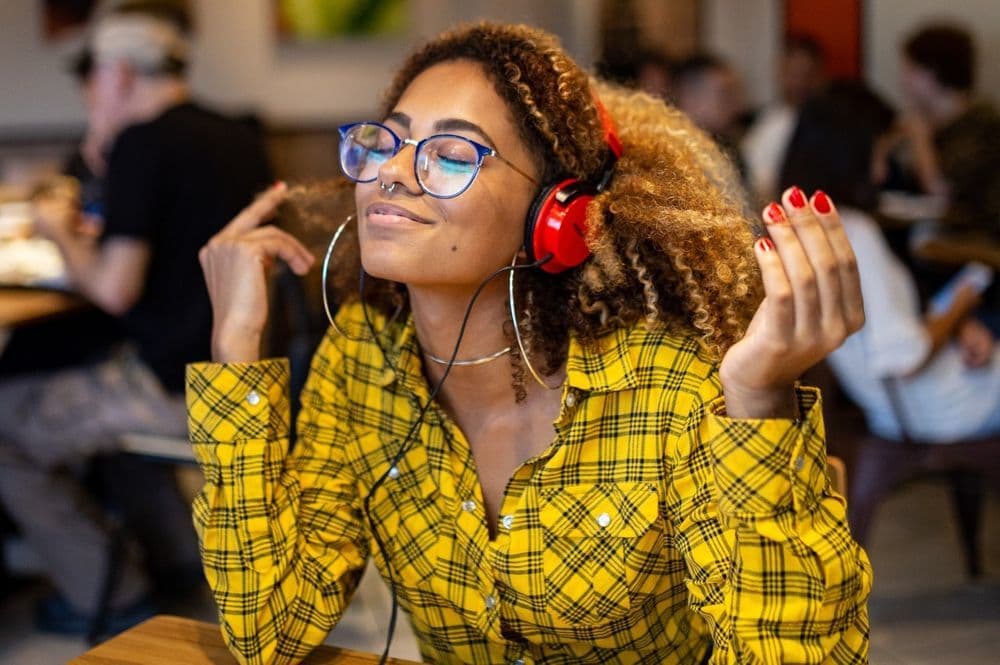 Audio formats available on Moises
When uploading a file to Moises, you need to check which formats are accepted by the platform. They can be divided into 2 groups:
Audio
MP3
AAC3
AAC
AIFC
OGG
WMA
AIFF (aif)
FLAC
WAV
Video
MP4
M4V
MOV
MKV
M4R
M4A
FLV
MPEG (MPG)
WEBM
In addition, the platform has two of the main audio formats for downloading the tracks, MP3 and WAV.
The WAV format is only available for Premium users and is more suitable for professional use, including audio editions, samples, mixes, and other adjustments. MP3 is available in both free and Premium versions.
So, what is the audio format you use the most? Tell us and take the opportunity to download the Moises app now, available for iOS and Android!