Are you a musician who loves to explore complex chord progressions and tackle genres like Jazz and Bossa Nova? Do you often struggle to find accurate and comprehensive chord information for these songs? We understand your pain, and that's why we're thrilled to introduce the newly improved Advanced Chord Detection feature in Moises.
Enhanced Chord Detection for Proficient Musicians
At Moises, we're committed to providing a holistic and versatile practice environment for musicians of all skill levels. With the addition of Advanced Chord Detection, we're catering specifically to proficient musicians like guitarists and pianists who require more advanced chords for their repertoire.
While our AI Chord Detection feature already identifies basic chords, the Advanced Chord Detection takes it a step further. It allows you to access extended chords, including those found in complex chord progressions present in genres like Jazz and Bossa Nova. With three different chord detection types available—Easy, Medium, and Advanced—Moises ensures that you have the right chords for your skill level and the songs you want to learn and practice.
Effortlessly Explore Chord Types
Switching between chord types has never been easier. By default, Moises displays the basic chords for any song. However, you have the flexibility to choose the desired chord type by selecting it from a drop-down menu within the Chord feature. This functionality empowers you to effortlessly explore and utilize chords suitable for your proficiency level, resulting in a comprehensive and tailored practice experience.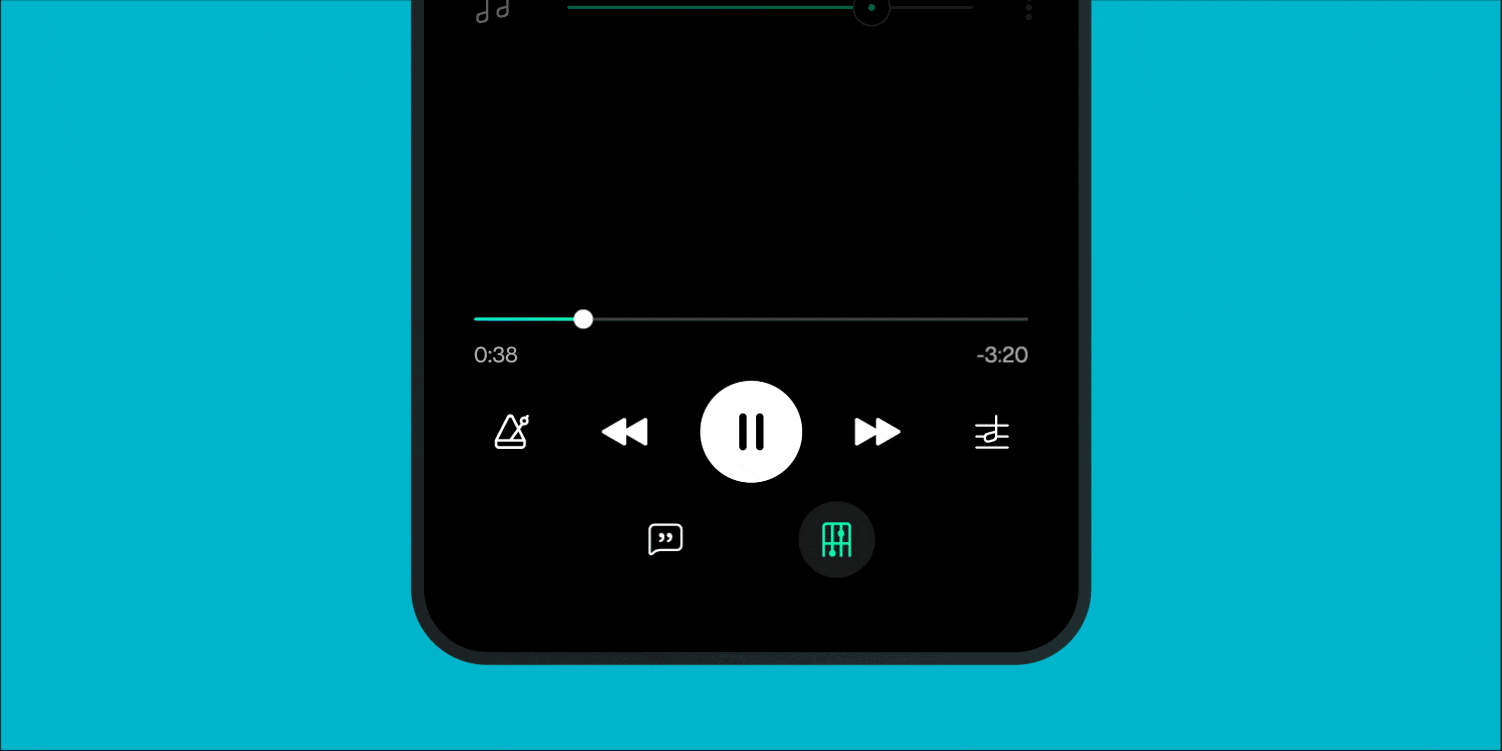 Seamless Integration and User-Friendly Interface
Moises is designed to be an all-in-one solution for musicians, and the enhanced Advanced Chord Detection feature seamlessly integrates into the existing platform. You no longer need to switch between multiple products or disrupt your workflow to access advanced chords. With just a few clicks, you can dive into intricate chord progressions and unlock the full potential of your musical abilities.
Unlocking the Full Potential with Premium
To enjoy unrestricted access to chords, consider upgrading to the premium version of Moises. Premium users can explore and transcribe chords for all the songs in their library without any limitations. For free users, the AI chord detection is available for the first 1 minute of each song. By subscribing to Premium, you not only invest in your passion but also empower your musical prowess. The Moises Premium is specifically designed to support your growth and facilitate the process of learning and perfecting every song in your repertoire.
Join Our Growing Community of Musicians
Don't just take our word for it—here's what one of our users had to say:
"Just letting you know you're doing an amazing job. Whenever you guys release an update, I've always been blown away, thinking, 'You can do that?'. The audio separation was thought to be impossible years ago, and you've mastered it. And now, with the new advanced chord detection system, it's literally gotten me back into playing the guitar and made it 10x easier to learn how to play songs. Thank you so much for everything you do; I've never been so happy with my experience with any app. Keep up the amazing work!" - Tyler
Join Tyler and numerous other musicians who have experienced the benefits of Moises App. Explore complex chord progressions, enhance your practice sessions, and elevate your musical journey.
Discover the Future of Music with Moises
Moises continues to revolutionize the way musicians learn and practice. With the newly improved Advanced Chord Detection feature, we're empowering proficient musicians to delve into intricate chord progressions and genres. Say goodbye to the frustration of searching for accurate chords and welcome a seamless and efficient practice experience.
Unlock your musical potential and embrace the power of Advanced Chord Detection in Moises App.