Moises was in California for the 2022 NAMM Show. We had a blast alongside the hottest upcoming products on the music-tech scene! The NAMM Show is considered the largest event for music products, pro-audio, and the tech industry. It is where the industry leaders go to connect to artists and brands for product introductions, business opportunities, networking, and inspiration.
Our team was thrilled for an opportunity to be networking and have face-to-face meetings once again, as explained by Geraldo Ramos, Moises' CEO:
"NAMM is a great chance to follow the industry's updates and to meet inspiring people, products, and services. At the same time it brought us excellent visibility and awesome partnership opportunities."
Jam Session between Jordan Rudess and Moises
World-class musician Jordan Rudess joined us as our brand ambassador for the 2022 NAMM Show; how cool is that? Jordan is keyboardist/multi-instrumentalist and composer for the Grammy-Award-winning band, Dream Theater.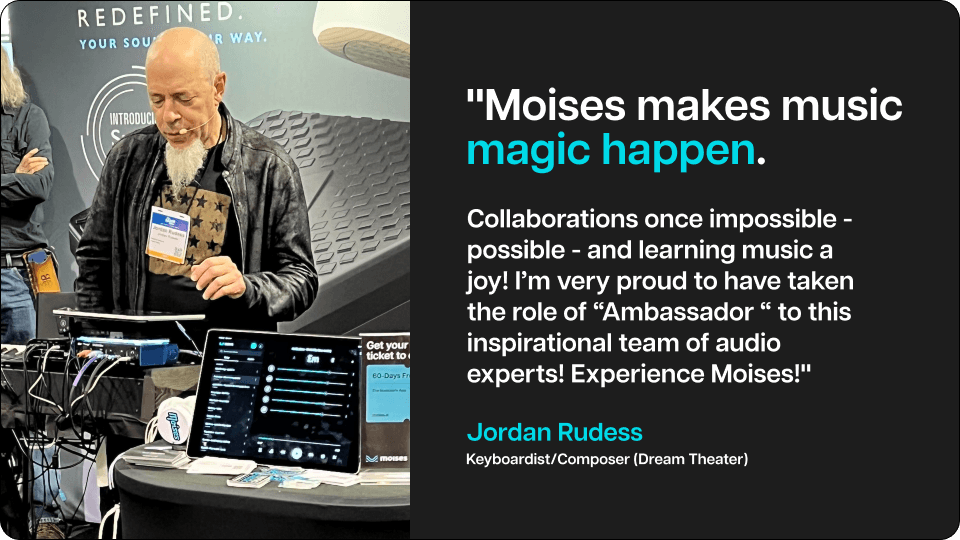 The main event at our booth was Jordan´s demos. People gathered together to see this amazing artist performing piano and singing duets with Elton John and John Anderson using Moises. Jordan also performed an improvisation session with Finnish singer/violinist/songwriter Camilla Bäckman!
We were among innovative brands at the forefront of technology
Triple G Ventures invited us to join the club of innovative startups to be presented on the global stage. Before the event, Gregg Stein, founding Partner at Triple G, celebrated the partnership on his Success at Scale podcast: "Moises is the best app for practicing music. We simply can't wait to see the new things they are bringing to NAMM!", said Gregg. The host talked to Moises CTO, Hugo Rodrigues, about innovation and music technology. Take a look at the interview:
New launches at the 2022 NAMM Show: Moises is getting smarter
It's in our mission and in our hearts to empower creative potential, that is why we continuously innovate to make the super technical super approachable. Our team worked hard to deliver new updates in time for the show: an iPad app, new AI models, a Desktop App, our business API, and our beta VR experience.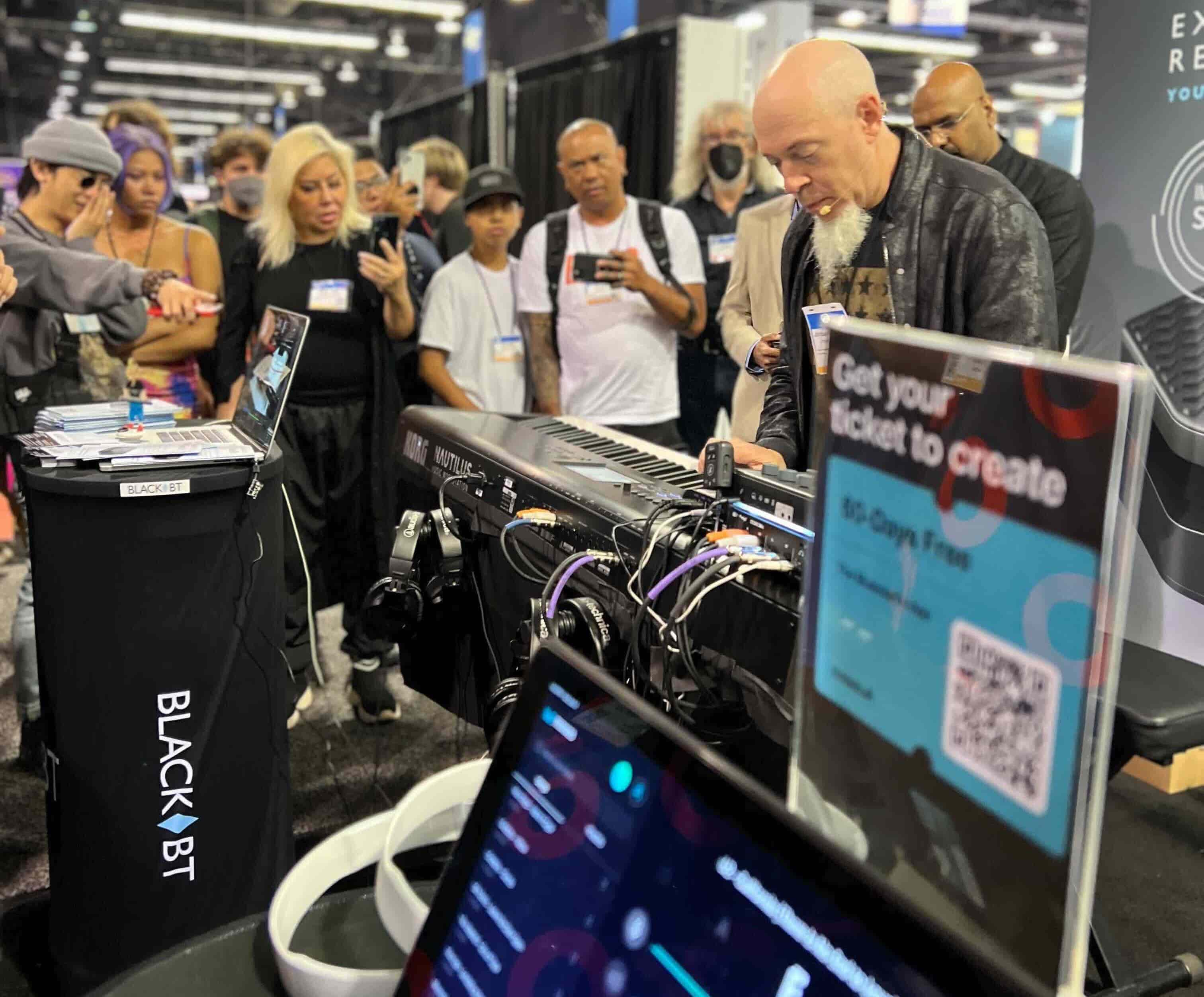 Let's nerd out about 2022 NAMM Show


We are grateful to have met with all of you who stopped by to say hello. We are looking forward to seeing you all again, let's keep creating the future of music and empowering creative potential! We´ll keep focused on making complex music tech super simple for you! That way you can focus on what matters the most: crafting your music using our exclusive power features.
Did you like our newest updates? Feel free to get in touch if you want to arrange an appointment to meet our Business API or Moises Educational Program. We would love to hear from you!