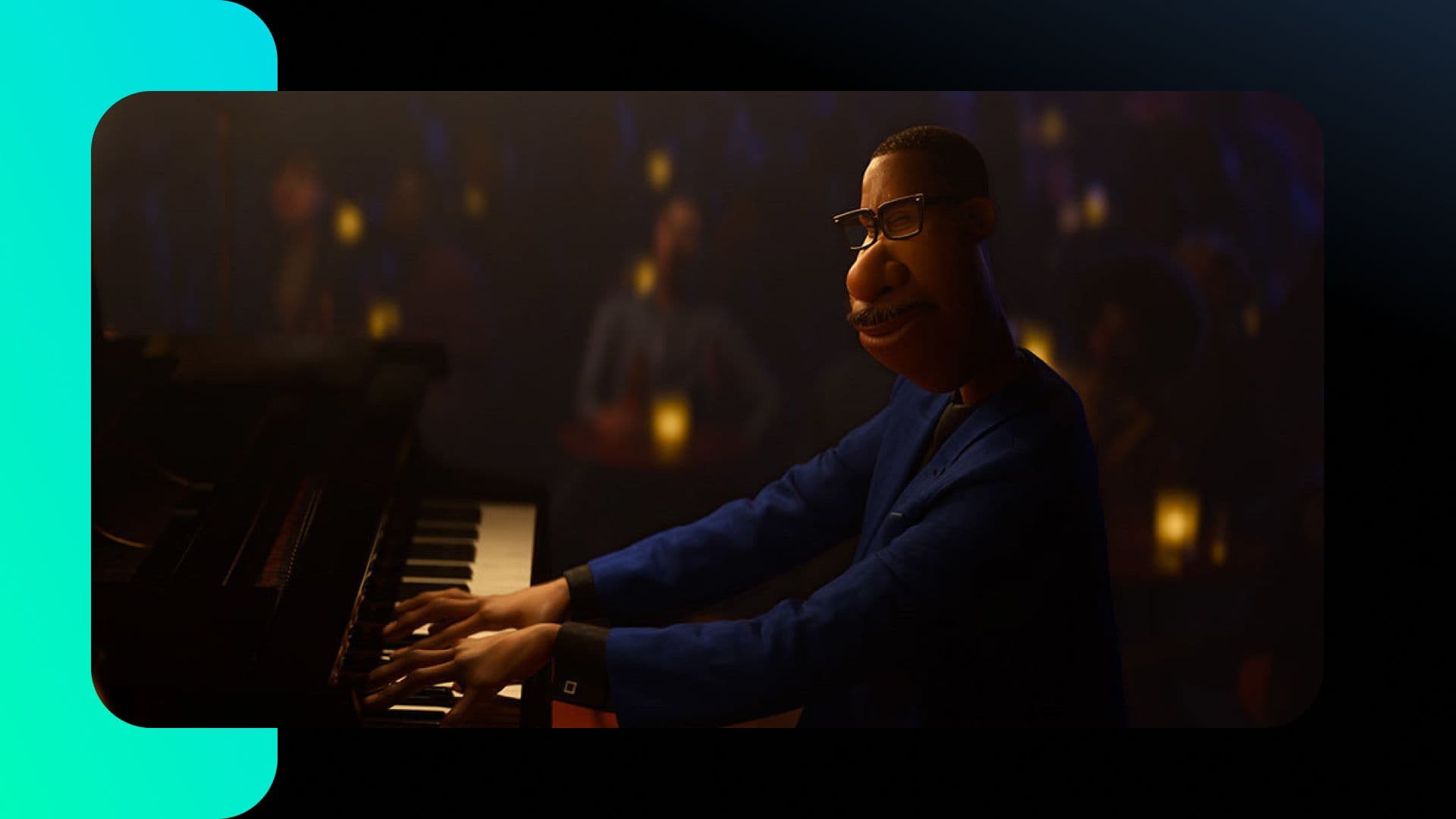 If you love good music like us, you're also always on the lookout for series, documentaries, and films about music, right? Whether to learn a little more about our favorite band's history, study about music, reflect on some essential issues that permeate this universe, or to pass the time, options abound!
And to help you, we have prepared a list with releases of films, documentaries, and music series that are worth watching! Come on!
1. Soul (2020) - Disney +
The Soul movie is an animation that tells the story of a music teacher, Joe Gardner, who is passionate about piano and jazz. However, he is very frustrated because he could not succeed in his music career and has a great dream of playing with a famous artist at the Half Note Club.
"I would die happy if I went on stage with Dorothea Williams", he said. He conquers this opportunity, however, an accident causes his soul to be separated from his body and transported to the Pre-life - a place where new souls are formed before going to Earth.
The film brings a very important reflection on our mission and why we are in this life. It is worth checking out, as it is already considered one of the best Pixar movies!
"Maybe I can't find the words, maybe I can't find the right melody. And it could also be that, on that day, you write something that you didn't think you would be able to do"- phrase extracted from one of the chapters of the series.
The music series Song Exploder is divided into two volumes (with four episodes each). Each episode tells the story behind the creative curtain of some successful songs, such as Losing my religion (REM), 3 hour drive (Alicia Keys), and When you are young (The Killers). Get to know the main inspirations, how was the creative process, and much more.
Hip-Hop Evolution is a documentary about music that features several interviews with DJs, hip-hop producers and MCs talking about the evolution of genres from the 1970s to the 2000s.
It addresses the struggle and prejudice of hip-hop, as well as the success and expansion of the movement. The series features the genre's main names (such as Run DMC, Furious Five, NWA, Ghetto Boys, A Tribe Called Quest, among others) while presenting the story through old scenes, clips and newspaper articles.
"It would be an empty world without the blues. I try to fill that void with something" - phrase extracted from the film.
Another film tip about music, Ma Rainey's Black Bottom takes place in Chicago, 1927, and tells the story of the "mother of the blues", the indomitable Ma Rainey (Viola Davis), and her band, who are ready to record yet another disco.
However, the mood starts to heat up when the ambitious horn player Levee (Chadwick Boseman) presents his ideas and ambitions, as well as the white management that tries to control the band.
Break It All is a Netflix miniseries that brings the rise of Latin American rock. It portrays the history of bands that did not appear to simply copy or "imitate" British or American rock.
The miniseries also bring the history of the genre as a social movement, as it recalls the military dictatorship and how the rock was seen as a "demonization".
The music series tells the story of Bishop Ezekiel William, a musical genius who seeks new talents to create a differentiated choir: "I always had a dream: to create the most diverse and inspiring choir in the world".
Therefore, he and his team search for singers of all ethnicities, genders, backgrounds, and ages. In this way, participants have the opportunity to prove their talent and, when approved, be part of the choir. The stories are exciting, inspiring, and full of overcoming - where everyone finds peace in the gospel.
The film tells the story of Ruben (Riz Ahmed), a former addict and drummer. He has a heavy metal band with his girlfriend Lou (Olivia Cooke). However, when it comes to touring the country, Ruben begins to show signs of hearing loss.
"I can't hear anything. What are we going to do now, Lou? What do you want to do?"
Ruben has the full support of his girlfriend, who, even shaken by the whole situation, takes him to rehabilitation centers for the deaf and helps him adapt to the new life.
Ferro (2020) - (Prime Video) The documentary tells the story of Italian singer Tiziano Ferro, who takes a journey in his new phase of life, aged 40, through the main cities that are important to him, such as Milan, Latina, and Los Angeles. For that, he tells a little about his life through his passions, problems, and work.
"There is no tolerance. I lived my whole life being destroyed by comments and attacks because I was fat, different, and always had a problem. Every time I solved one of them, a new one appeared", says Tiziano in the documentary.
Thus, Tiziano brings up some critical issues that need to be discussed, such as the music industry hiding its homosexuality, as well as bulimia and alcoholism.
27: Gone Too Soon (2018) - Netflix Despite having been released in 2018, this documentary on music remains very current and is worth watching. It tells the story of unforgettable musicians who, unfortunately, died very early. The so-called "club of 27" is an allusion to artists who died at that age, such as Jimi Hendrix, Brian Jones (Rolling Stones), Kurt Cobain (Nirvana), Janis Joplin, Jim Morrison (The Doors), and singer Amy Winehouse.
The history of these music legends is portrayed through statements from journalists, psychologists, and scholars in the area, seeking to find some common elements that led these young people to have such tragic ends.
So, which of these series, documentaries, and films about music have you watched? Tell us! And if you have any more tips, share them in the comments!